PATIENT VISITS MEDICAL RECORDS COURT DOCUMENTS INTERVIEWS FOCUS GROUPS MEETINGS CONFERENCE CALLS AND MORE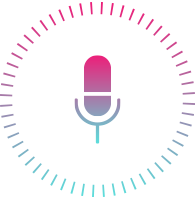 ORGANIZED. UNIQUE. PERCEPTIVE
Welcome to Greensboro Transcription,
Preserve your recordings, word by word.
Greensboro Transcription was founded by a few highly skilled and experienced people who hire only those with real-life industry experience. We value quality, commitment, professionalism, and honesty more than anything else, which is why our clients can count on us for all their needs.
You may have been considering hiring a transcription service for your business or organization in Greensboro, but you might not know what makes us different from the rest. The first thing to realize is that we're better at it than anyone else- our services are faster and more accurate than any other professional transcribing company with an office here. From audio tapes of meetings to recording phone conversations, no need goes unfulfilled!
Your company deserves the best. With our team of dedicated professionals and 17 years of average experience, we can provide your organization with quality assurance 24/7 to help you stay on top in this competitive market!
Please speak with one of our friendly customer representatives today to learn how we are the best choice for transcribing your content in Greensboro.
Our team of U.S.-based, vetted and qualified professionals will process your project with the utmost care to deliver only the best quality for you! In addition, we implement systematic quality control measures that ensure our work is always error-free.
We want to provide you with the best possible experience, so we offer tailored solutions for any project of your dreams. Our customer service is here for you 24/7.
If you need a customized and tailored managed solution for your project, then we're the company to talk to. We'll discuss the specifications of your unique projects with you in detail so that together we can create an order procedure just right for what you want.
Transcription Services in Greensboro
When you work with us,
The possibilities are endless.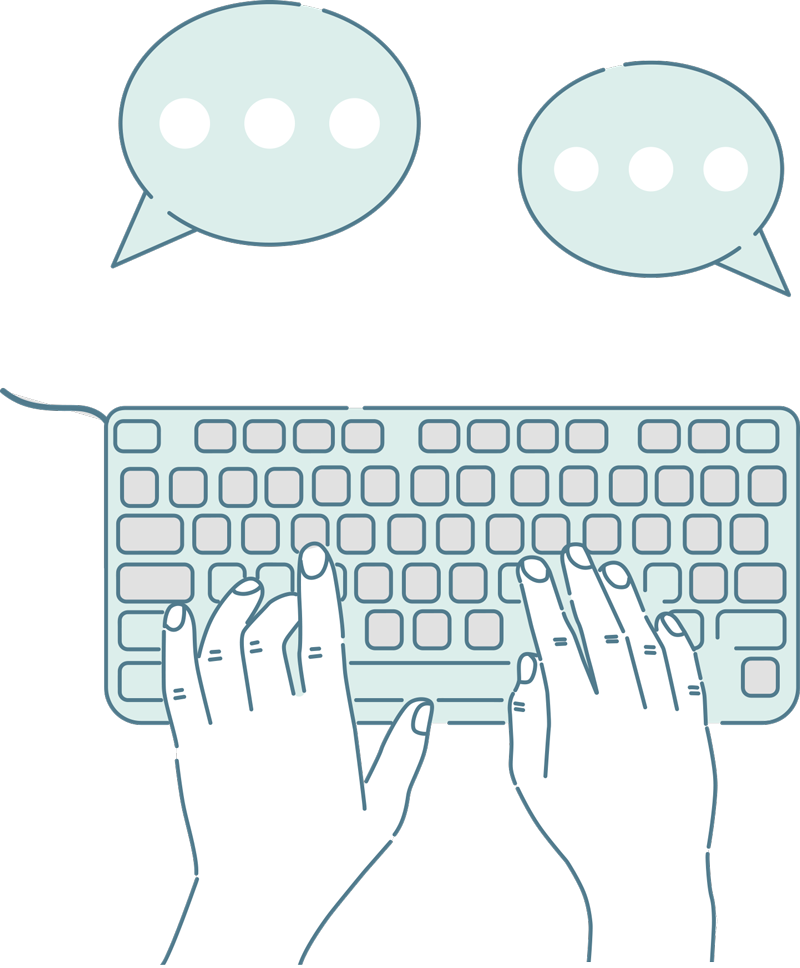 WE'VE GOT YOU COVERED
With the advent of modern computing power, there are still many things that only humans can do. Suppose you have or need quantities of unstructured data such as text, photos, and videos. In that case, we will help you organize it by clustering similar content together for easier retrieval and use later on. Click here to see the various industry sectors that our transcription services cover.
UNITED STATES LINGUISTICS STAFF
We offer high-quality translations that are double-checked for spelling and grammar by US-based staff.
GUARANTEED AMAZING PERFORMANCE
Employees must have the skills necessary to work effectively with others, especially in a business setting. Teams are used to accomplish tasks too large or complex for an individual and require a diverse set of skills and expertise. With our triple pass inspection process, say goodbye to errors!
GET YOUR PROJECT COMPLETED AS SOON AS POSSIBLE
We know your time is valuable, which is why we work hard to provide high-quality translations that will be delivered on the specified day and time. Quick turnaround of projects/orders when you lack internal resources or funding means you can save yourself money and precious hours by relying on us for all translation needs!
REALISTIC FEES
A translated document is an invaluable asset, and it's important to have the best quality. Upload your documents for translation with Greensboro Transcription, and we will let you know the price before purchasing.
EXCELLENT CUSTOMER SERVICE
There's never a time when you can't reach out to our 24-hour support center with questions.
Greensboro MEDICAL TRANSCRIPTION
LET SOMEONE ELSE TAKE CARE OF THINGS YOU DON'T NEED TO DO.
Remote scribes can help physicians spend their time and effort on what matters most: the patient. With a Remote Scribe, you will be able to concentrate entirely on your patients while an expert in medical transcription is crafting real-time paperwork.
DESIGNED TO WORK WITH EHR
If you work in the medical industry, it's safe to say that your office is always looking for ways to improve patient care and reduce administrative burden. Remote Scribe allows doctors and nurses time during their visit with patients by completing EHR documentation at the same time without ever having to leave a room or disrupt one of those precious face-to-face moments.
ACCESSIBLE - IDEAL FOR SMALL TOWN DOCTORS
Remote Scribe provides medical documentation solutions that cater to providers who don't have the time, resources, or inclination to manage paperwork. Our services are created to understand changing provider requirements, and you deserve a solution whether your practice operates locally or internationally.
HIGH-LEVEL DATA TRANSFER PROTECTION
Remote Scribe offers a HIPAA-compliant way to document patient interactions with health providers. Data is stored on Enterprise-Class Security servers, so you never worry about data breaches again!
A RISK-FREE TRIAL IS AVAILABLE!
Now is your chance to try our automatic software for free! With this revolutionary program, you can save hours of work on transcribing audio and video files.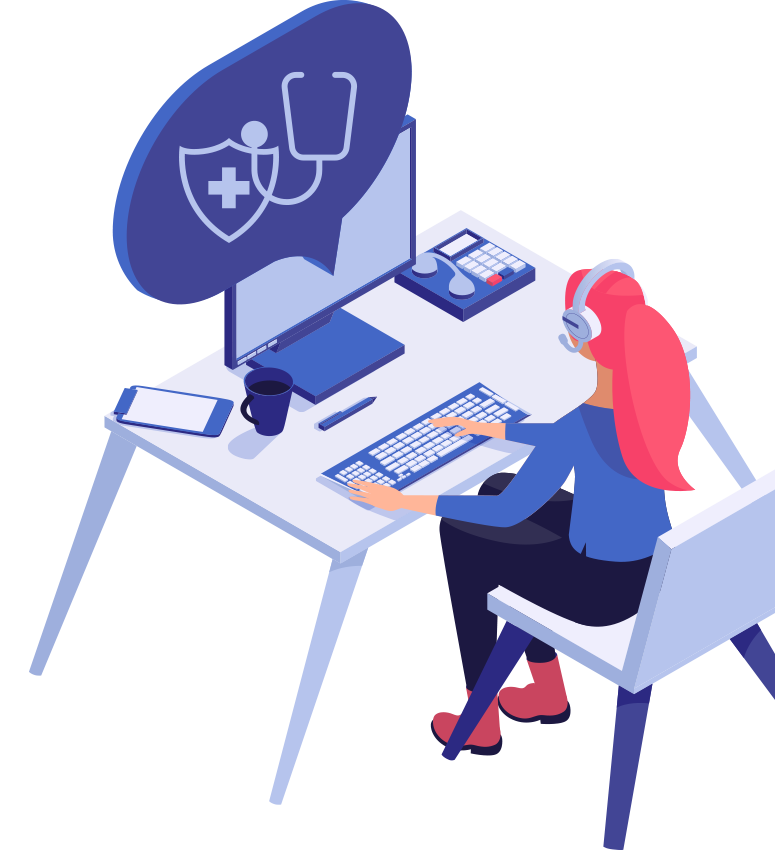 FREE GUIDE FOR MEDICAL PROVIDERS: NAVIGATING DOCUMENTATION SOLUTIONS
"The turnaround time is phenomenal. The staff are friendly, courteous, and are quick to respond to any issues you may have. I highly, highly recommend this company for any of your transcription needs."
Cindy W.
Medical Secretary
Berkshire Orthopedic Associates
★★★★★
"They have excellent customer service! I highly recommend them! We have been using their service since 2005!! I would give them a five star review for impeccable service."
Suzanne B.
Office Manager
Physicians Medical Rehabilitation Associates
★★★★★
"We have been working with Princeton Transcription* for a few years. Princeton is our first choice for all of our transcription needs. Their quality of work and quick turnaround time is perfect for our needs. We are very happy working with Princeton!"
Marisa K.
Project Logistics Manager
Human Factors MD
*Princeton Transcription (PTI) is our parent company.
★★★★★
"Coordinated Medical Network has been doing business with PTI* for 15 years. We have always been very pleased with their services. They always go the extra mile for us and are very pleasant to work with."
Coordinated Medical Network
*Princeton Transcription (PTI) is our parent company.
★★★★★
"Princeton Transcription, Inc.* is a solid transcription service that delivers accurate results with an excellent price. Turnaround times are superfast and the account managers are incredibly professional. Highly recommended!"
Heather H.
Office Manager
Donald R. Counts, M.D.
*Princeton Transcription (PTI) is our parent company.
★★★★★
"As a customer of Princeton* well over 12 years I can tell you for sure there isn't anyone out there better. I have been in the medical field for 35 years and have utilized many companies, this one is top notch. You can't go wrong with this company. I have nothing but respect for the way they run their business."
Kim S.
Office Manager
Stuart J. Gordon, M.D.
*Princeton Transcription (PTI) is our parent company.
★★★★★
"We have used Princeton Transcription for many years. They have spoiled us for any other service. They provide timely turn-around; are competent and efficient- always willing to work with us to make sure we have what we need, when we need it. I highly recommend their services."
Terry Murillo
Practice Coordinator
North Atlanta Pulmonary & Sleep Specialists
*Princeton Transcription (PTI) is our parent company.
★★★★★
"We have been using Princeton for a few years now. They are reliable, their transcription is accurate, and their turnaround time is excellent. If there's an issue, they are always willing to resolve it, or help with it, depending on the situation. I would highly recommend them to anyone looking for a reputable, dependable transcription service."
Melanie Cellini
Dr. Jeffrey D. Gaber & Associates, PA
*Princeton Transcription (PTI) is our parent company.
★★★★★
Do you have a transcription project that you need help with?
You've discovered the perfect spot.
We're available 24/7 for all of your form requests. Call now, 336-715-3453, if you require immediate assistance or you already have an account. Thank you!